44th Annual Hawaiian Dental Forum
January 27 - February 3, 2024, Hyatt Regency Maui Resort and Spa
February 3 - 10, 2024, Grand Hyatt Kauai Resort and Spa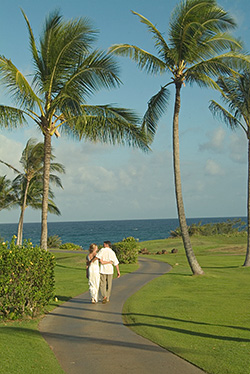 The Annual Hawaiian Dental Forum is a great venue for Continuing Dental Education while enjoying a romantic Hawaiian vacation. Your friends and family are welcome to take advantage of our group rates at the Hyatt hotels.
Future Dates:
February 1-8, 2025, Grand Hyatt Kauai Resort & Spa (note: Kauai 1st) / February 8-15, 2025, Hyatt Regency Maui Resort & Spa
February 7-14, 2026, Hyatt Regency Maui Resort & Spa/ February 14-21, 2026, Grand Hyatt Kauai Resort & Spa
Credit Hours (18 credits per week)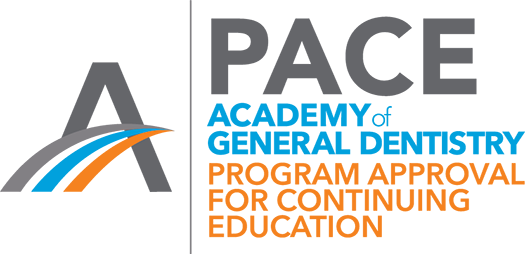 DENTAL SEMINARS & SYMPOSIA, LLC
Nationally Approved PACE Program
Provider for FAGD/MAGD credit.
Approval does not imply acceptance by
any regulatory authority or AGD endorsement.
June 2, 2018 to May 31, 2024
Provider ID # 208284
Course Objectives
Teach current techniques and technology applicable to general dentists that have been substantiated by scientific research.
Answer questions about procedures, products, and technology dentists are currently using and develop an awareness of alternatives.
Establish and utilize university dental centers as resources for knowledge.
Promote camaraderie among participants sharing ideas and contributing to a respected profession which continues to contribute to the overall quality of life of our communities.
Encourage excellence in dentistry.
Help dental professionals meet their continuing dental education requirements.
Tuition & Deposit
Registration fee for each attending doctor is $1,350 for the first week and $2,150 to attend both weeks if NOT staying at our hotel(see Special Savings For Hotel Guests/$350 tuition savings by staying at our hotel). Any spouse or staff member who wishes to attend the seminar with their accompanying dentist & NOT satying at our hotel will be charged $750 per person for the first week and $1,300 to attend both weeks. The first staff member from an office attending without an accompanying dentist must pay the doctor fee. Multiple dentists from the same office must each pay the doctor fee. Registration fee includes APP access, morning refreshment breaks, certificates of attendance and other materials that may be provided. Please register online (this site) paying full seminar fee- be sure to book accomodations FIRST. All fees quoted are in U.S. dollars.

For a complete schedule of costs, please see the registration forms.
Refer a Friend - Each save $100
Some of our new attendees each year are referred by past (not other new) attendees. To show our appreciation for this we will give a $100 seminar registration credit to both doctors. It requires the referring doctor to be registered for the 2024 seminar and the referred doctor to be a first time attendee.
Refund & Final Payment
The $250.00 deposit for each individual attending the seminar is not refundable, unless government travel shutdown. If cancellation needed, your fees can be applied to following year. Any refunds processed will be minus deposit and credit card processing fees. Final payment should be made by January 22, 2024. Make your tuition check payable to Dental Seminars and Symposia, LLC or register online(preferred), or phone with credit card.
Charging Tuition Payment
You may charge your tuition to your Visa or MasterCard. We DO NOT accept American Express. No additional charge is made for this service.
Tax Deductibility
This program is structured for tax-deductibility. Please check with your tax adviser.
---
Why Use Our Travel Agency?
Save $350 per person per week registration fee (must book our hotel with agent- BOOK HOTEL BEFORE SEMINAR REGISTRATION)
Hawaii specialists with first-hand experience of the islands
Discounted room rates at the Hyatt meeting hotels (contracted room block- in turn, get discounted seminar fee)
Full service agency to assist you with tours, luaus, excursions, etc.
Personalized Service: John and his staff continue to go above and beyond for their clients attending the seminar. Doctors can also use John/his team year around for all of their travel needs.
Save on time, money and confusion when planning your trip
Reliable: someone will be available to help you if you encounter travel delays or unexpected travel interruptions
Travel Information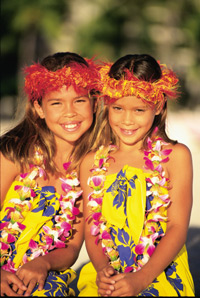 Special rates have been obtained for you on airfares, hotel accommodations and car rentals. Exceptional rates are available at the participating Hyatts, if booked through Bursch Travel. Airline costs vary depending upon your city of departure: call Bursch Travel for the best airfare from your home city. We recommend purchasing your airline tickets well in advance in order to secure the best price. This includes hotel accommodations and related taxes. Luxury condominiums are available for those who do not want to stay at the full-service hotels. A minimum $250.00 per room deposit is required with your reservation; the balance is due 50 days prior to departure. An administrative fee of $250.00 & credit card fess will be assessed for any cancellation. Cancellations received 90 days or less prior to departure are subject to any additional penalties imposed by the suppliers. Trip insurance is recommended. Please call or email John at Bursch Travel for more information: toll free 1-800-645-2331, or JohnG@burschtravel.com.
Click Here to register for your hotel stay in Maui &/or Kauai
Special Savings for Hotel Guests
Due to Hawaii's popularity as a meeting place, its facilities are at a premium during the favored winter months. The costs of the seminar meeting facilities are directly related to the number of participants staying at the seminar meeting hotel(s). As a result, each person attending the seminar can save $350 per week on their seminar fee and receive special low hotel group rates by staying at these hotels, with travel reservations made through Bursch Travel. Also, when you stay at the Hyatt you have the convenience of walking from your room to the meeting and do not have to worry about traffic or parking charges.
Your Official Travel Agency
Since 1956 Bursch Travel has been serving customers nationwide with a full portfolio of travel services. From leisure and cruise vacations to complete business travel management, their knowledgeable travel consultants know how to identify the best travel options for their customers. They provide exceptional service, outstanding value and take pride of their reputation in the travel community. John Gossen, Director of Group & Corporate Services, is the primary agent for the dental programs. Kelly Dahl , Group Travel Specialist will also be working with our group. Feel free to contact them on their toll-free line, 1-800-645-2331 in the U.S. and Canada or via e-mail at: johng@burschtravel.com, &/or kellyd@burschtravel.com
A limited number of special rate Regency &/or Grand Club upgrades are available for participants who make reservations through Bursch Travel. This exclusive "hotel within a hotel" is a refreshing oasis for guests who desire a higher level of service and privacy. Continental breakfasts, newspapers, mid-day snacks and beverages and evening drinks and hors d'oeuvres are provided daily. The private Regency/Grand Club lounge offers the ideal setting for casual social gatherings. A dedicated concierge staff is available to provide personalized service.
---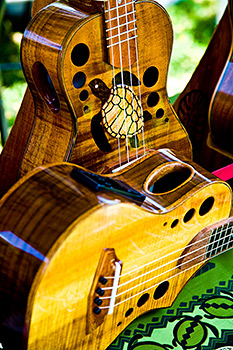 Dental Seminars & Symposia, LLC (DS&S), has been providing accredited continuing education and travel-related programs since 1979. Seminars have been conducted throughout the United States, with 43 Annual Dental Forums in Hawaii. DS&S has organized and facilitated continuing education and humanitarian tours to the People's Republic of China, Bolivia, Brazil, Peru, Costa Rica, Nicaragua, El Salvador, and Guatemala. The organization specializes in highly-credentialed speakers, thorough coverage of the latest research, techniques, products and issues in dentistry, and service to its participants and to society at large. For further information contact our office, phone: 952-922-1707.
Bursch Travel, Dental Seminars & Symposia, LLC (DS&S), and/or their associated agents act as agents only for all services furnished as described herein and EXPRESSLY DISCLAIM ALL RESPONSIBILITY OR LIABILITY OF ANY NATURE WHATSOEVER FOR LOSS, DAMAGE OR INJURY TO PROPERTY OR TO PERSON DUE TO ANY CAUSE WHATSOEVER occurring during the tour or tours described herein. All tickets, coupons and orders are issued subject to the foregoing and to any and all terms and conditions under which the means of transportation and/or other services provided thereby are offered and/or supplied by the owners, contractors or public carriers for whom Bursch Travel acts solely as agent. Bursch Travel reserves the right in its discretion to change any part of the itinerary or air carrier or the aircraft utilized without notice and for any reason. The airlines concerned are not held responsible for any act, omission or event during the time that passengers are not on board their aircraft or conveyances. The passage contract in use by the airline concerned when issued shall constitute the sole contract between the airlines and the purchaser of these tours and/or passengers.